The Changeup- a compilation of baseball junk I read this week and my comments on the week's events. **
Ohtani says 結構です
So, Ohtani said "No" to a bunch of teams, including the Blue Jays. When word went out that teams made presentations to Ohtani it made me think of one of my favourite episodes of Mad Men, Season 4's The Chrysanthemum and the Sword.
Japanese executives from Honda come to New York to hear pitches from the various ad agencies about their motorcycle. Sterling, Cooper, Draper, Price (SCDP) is is struggling financially, and has recently lost two clients to rival CGC. Bert Cooper, in anticipation of the Honda visit, has everyone read the 1946 book "The Chrysanthemum and the Sword: Patterns of Japanese Culture" to tailor their pitch to a decidedly distinctive potential client.
Roger Sterling wants nothing to do with any of it because, as a veteran of the war in the South Pacific 20 years before, he has no desire to do business with the Japanese.
This has nothing really to do with Ohtani or the Blue Jays, but I hear about presentations meant to appeal to a Japanese audience, I think of this episode. It's a classic. Don Draper is impossibly smooth.
Mixed in with the minor disappointment of Ohtani's decisions was the satisfaction that he also said no to be the Yankees and the Red Sox.
Ohtani's rejection also gave us an oblique Ross Atkins quote for our scrapbooks. To Shi Davidi
We controlled everything within our power. Um, good? Is it in your power if you aren't controlling it?
Blue Jays trade for Aledmys Diaz
The Blue Jays proved their phones actually do work by making a deal to address a need. The Jays traded a minor leaguer (J.B. Woodman) to St. Louis for former All Star middle infielder Aledmys Diaz. Diaz was hot in 2016 for the Cardinals, but struggled in 2017 and lost his job to Paul DeJong.
He spells the injury prone Devon Travis and Troy Tulowitzki, and is a (hopeful) upgrade on Goins/Barney.
Goodbye GoGo
Acquiring Diaz meant the Blue Jays non-tendered Ryan Goins. Goins was drafted by the Blue Jays in 2009, and was usually appreciated for his glove and not his bat.
He had some moments:
The glee here is infectious. Every broadcaster is just so thrilled that this Little League move that these guys do all the time just to break up the grind actually worked.
This was the epic Canada Day 2016 game versus Cleveland. Edwin Encarnacion had been tossed in the first inning.
This is from the 2015 ALCS. Kid had himself a game.
(Can this team please get back to the playoffs? This excitement in this video is just electric.)
Jeff Blair vs Marcus Stroman
As soon as I saw the headline of the piece on Twitter, I rolled my eyes. Sportsnet had just fired Stroman's chief critic and this shows up? Do they have a quota over there or something?
Stroman is hype. He tweets about his brand and his life. I'm not interested in everything he tweets, but I also respect that he should be allowed to tweet as he likes. If his employer has an issue, they need to bring it up with him.
And without Stroman's social media storytelling, I would never have the delightful image of Bautista coming to visit over the Thanksgiving Weekend to play Taboo with the Stromans. Bautista playing board games is exactly the kind of thing I want to hear about.
The thing about finding someone's Twitter tactics "tiresome" is that Twitter provides a very easy solution. It's one of the only things it does really well.
And I'm not sure we need to be running around trying to tell young, black men to conform and be quiet.
As for Stroman's somewhat controversial tweet- I always thought he meant Goins found out over social media, not that Stroman expected Atkins to inform him of Goins being non-tendered. Because, why complain about the Jays when Goins could've texted Stroman? But I don't know that for sure.
And if the Jays didn't inform Goins personally, that's a little cold. The dude was drafted by the Jays in 2009 and has only ever been a Blue Jay.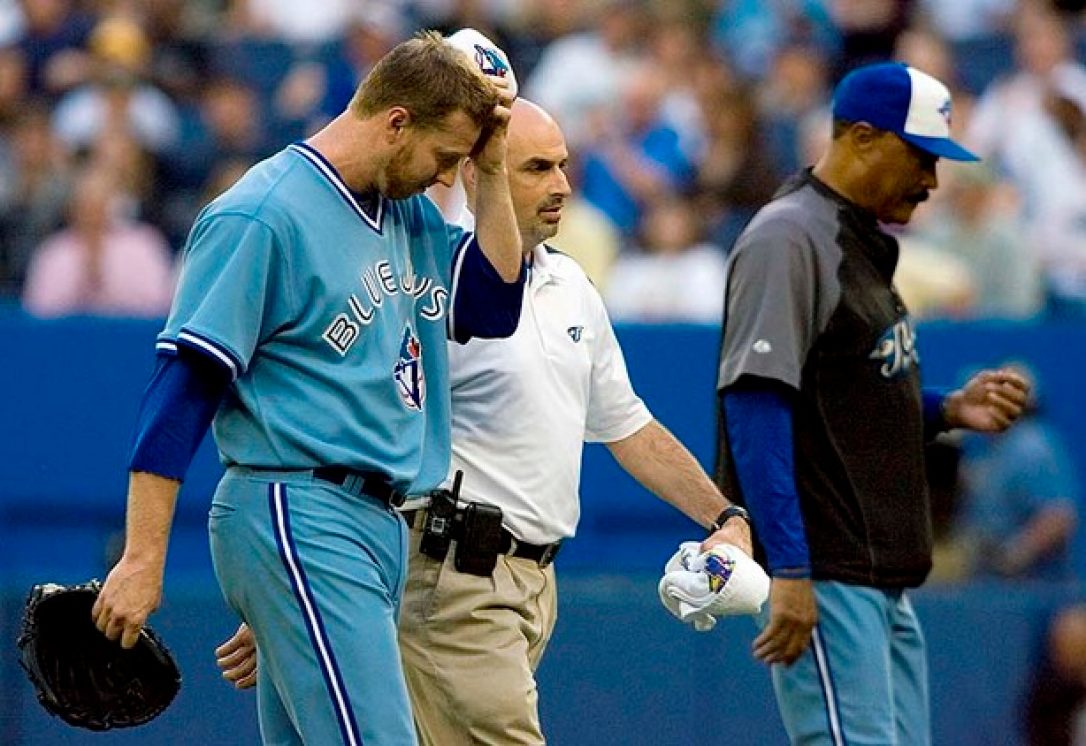 Shapiro Talks to BP Toronto
What Shapiro doesn't mention here is the diversity found in "new media" vs more traditional media.
Kevin Gausman to wear 34 in Honour of Halladay
This is a lovely gesture. I'm not arguing it isn't.
But something is bugging me about it. I hesitiated in saying anything about it, but here goes.
The only reason Halladay wore 34 is because the Phillies had retired 32 for Steve Carlton. It was a backup choice.
I got yelled at on Twitter last month when I gently requested that more American coverage paid attention to Halladay as a member of the Blue Jays, or at the very least, balanced it out. He didn't become great as a Philly. He was great and stayed great for them.
And I'm not buying the "maybe not many watched him as a Jay" argument. Halladay pitched in the AL East for most of his career. He faced the Yankees and Red Sox on a regular bases, two franchises with massive fanbases. Gausman's own team saw Halladay as a Jay on a regular basis, wearing 32.
(And I checked for the numbers retired by the Orioles- 32 is available. 22 is retired for Jim Palmer and 33 is retired for Eddie Murray.)
I'm not outraged. It's a classy gesture. But there is a pebble in my shoe about it and I think this is what it is:
It's a small bit of evidence, which is really just a long string of small acts, mostly from the media, that betray a lack of respect when it comes to the player's history. It's a lack of respect for the man's own wishes. Halladay retired a Blue Jay. He said he always felt like a Blue Jay, even when he was achieving great things in Philadelphia. Yes, Halladay was beloved in Philadelphia. But he felt like a Blue Jay.
If we, as fans, don't speak up and defend our own team's history, no one else is going to do it.
And I really don't give a shit if you don't agree.